How to have a sexy voice?
The female Magazine "Donna Moderna" publishes in the issue dedicated to Valentine's Day an interview of me where I explain how to acquire a sensual voice!
How to get a sexy voice? This question is very common to me, so it seems useful to write a few words about it.
Well, what's a sexy voice?
In the common imaginary is the voice that we have heard over and over in the movies, during the romantic moments of some films that probably have been dubbed in post production.
Actually, that kind of voice is not the one really being used by the actress, but the one "faked" by the voice over artist, not even involved in the scene of the film.
Many times we are inclined to associate the voice to the images, so one of the voices we have heard, for example in the films of Marilyn Monroe or Clark Gable, have defined a standard of fact of "sensual" voice. Instinctively you are led to associate that kind of sound with sensuality, but if you could hear the original voices of the actor in a real moment of romance, you will be shocked to discover how much what you hear has nothing to do with the idea of sensuality that you built inside.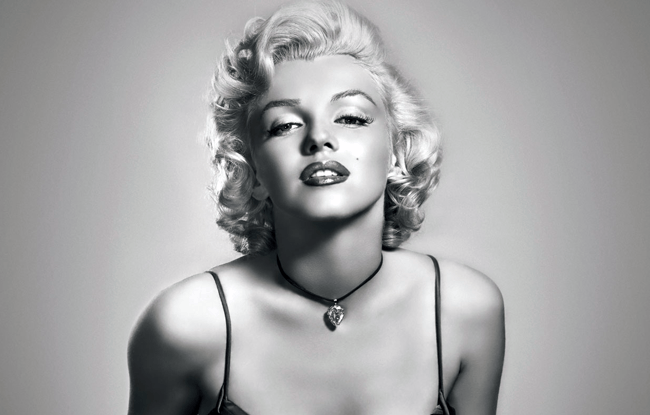 Well, once you have established that the sensual voice you hear in the movies has nothing to do with the sensuality expressed by the actor's body, you must therefore define what a sensual voice is. A concept that is not easy to place in the modern era, linked by a double thread with rationality. To understand more, it is enough to discover what is a sense, that is, something that does not belong to the intellect, something primordial, far from logic.
Petrarch wrote, "Where the senses reign, reason is dead."
And here is were my method,Inborn Voice, reigns supreme. In fact, the sensual voice is the one that arises spontaneously when you are in perfect harmony and in perfect tune with your self, without inhibitory restrictions or preconceptions related to the mind. It's the voice that springs spontaneously in intimacy, when you don't use your mind to place yourself in narrow and narrow boxes like "I'm fat", "I have cellulitis", "I'm bald", and so on. Whenever you don't use your mind to communicate part of yourself, of your soul, you use, by definition, a sensual voice.
The voice you hear in the movies is therefore an "artificial" and " fake" voice. It seems sensual only because of the images that pass as you listen and the suggestion that is created. So the golden rule is not to copy it! It would immediately appear false, in moments of true intimacy. Among other things, that kind of voice is so-called "airy", and is one of the most dangerous types of phonation for vocal cords, since it dehydrates them a lot.
So if you are a voice actor and want to learn how to make a " sexy " voice for the cinema, I can definitely help you to grasp all the secrets of this type of phonation, but if you are looking to be REALLY sensual, then my Inborn Voice method is what you need to be able to use all the sensuality of your being in tune and in sync.
If you click on the image of the magazine, you can read the whole article!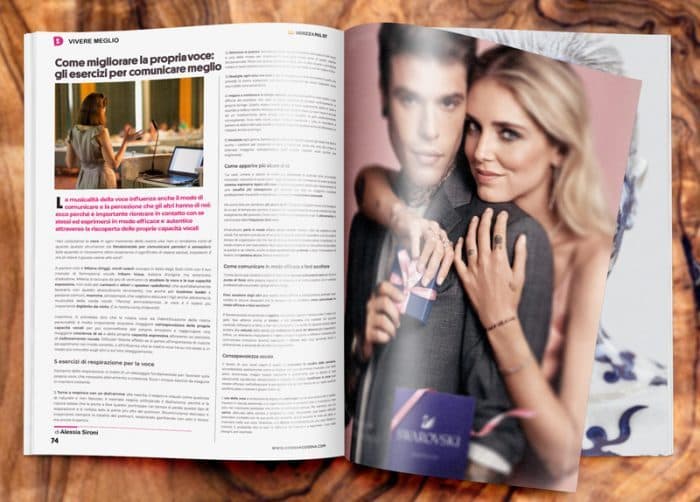 We grant everyone the opportunity to start with a first Voice Assessment session. It will not be required to sing to complete the meeting, which will take place online with Mylena Vocal Coach.

She will put all her 30+ years of international experience at your service, something no other Top Vocal Coach offers.

Afterwards, if you desire, you can begin with tailored vocal coaching sessions to address what you identified with Mylena or, if you prefer, with a certified Inborn Voice trainer.

Mylena Vocal Coach on the media:
Any questions? Ask Mylena Vocal Coach!
Do you want to learn how to sing or express your emotions?
Do you want to improve your range with private lessons, classes, or do you have any questions?
Fill out and submit the form!