International Singing Contest
International Music contest
The Rainbow of the Voice – Next edition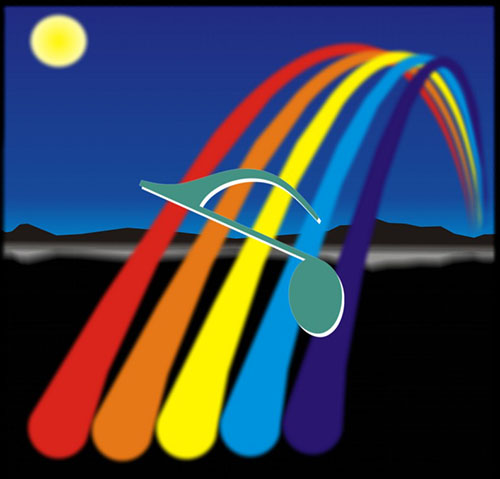 I usually organize once a year a music contest in Milan, Italy.
As soon as there will be relevant news about it I will give you all the details.
Whoever is interested in participating or receiving the audio/visual recordings from the previous show, contact me via email because some of these are still available!
Here some photos from the fist editions, back in 2007!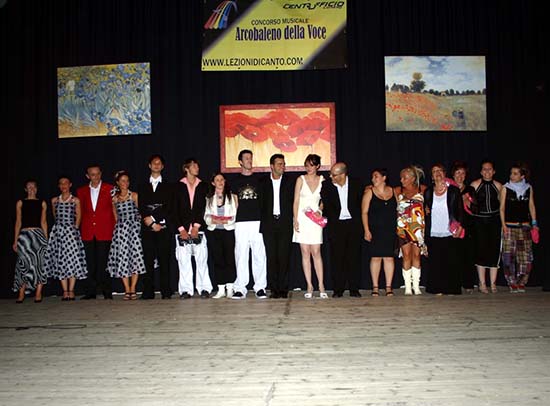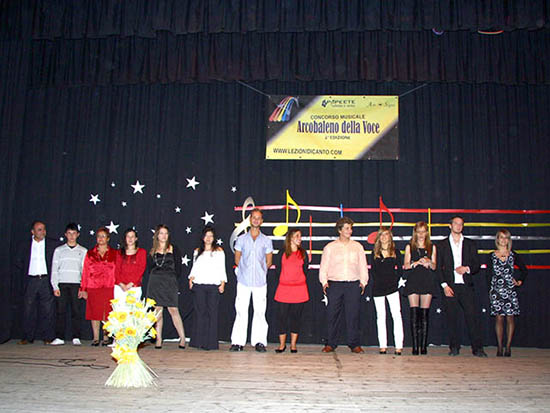 We grant everyone the opportunity to start with a first Voice Assessment session. It will not be required to sing to complete the meeting, which will take place online with Mylena Vocal Coach.

She will put all her 30+ years of international experience at your service, something no other Top Vocal Coach offers.

Afterwards, if you desire, you can begin with tailored vocal coaching sessions to address what you identified with Mylena or, if you prefer, with a certified Inborn Voice trainer.

Mylena Vocal Coach on the media:
Any questions? Ask Mylena Vocal Coach!
Do you want to learn how to sing or express your emotions?
Do you want to improve your range with private lessons, classes, or do you have any questions?
Fill out and submit the form!