How NOT to become a singing teacher
In the past, when the environment of vocal training was still limited to a minority, theoretical study occupied only a small part of the education necessary to become a teacher, in fact, the practical aspect was the most important one. Things seem to have turned upside down today. I have to say that they seem to be because in reality very often those who have been trained to be a teacher have no idea of the practical aspect of what they have learned. Many people hide behind specialist terms, often used inappropriately, just to give themselves credit or show that they have theoretical knowledge. The thing that is dangerous for me is that those who have obtained some degree by studying books totally lack practical experience or worse still have unacceptable vocal problems yet to be addressed.
In an ancient manual dedicated to vocal training, it was already claimed that the art of singing was in a state of "deplorable decadence". Clearly, at that time, they only dealt with the voice in relation to singing, on the other hand, at that time there were very few jobs in which the ability to use the voice was crucial to success. Today things have changed as people can take full advantage of their voice to achieve better results in the workplace and to make a career. Those who are able to use their voice better than others already excel at oral exams during university and are more likely to get a job at their first job interviews. Afterward, the voice will be even more decisive to make a further career, to reach the elite. What has not changed is the state of "deplorable decadence", in fact, things have remained the same, indeed perhaps in 150 years, things have rapidly worsened.
Today it is clear to everyone that human society is constantly evolving and changing over time, while the phonatory apparatus, the voice of the human being, has remained unchanged for hundreds of thousands of years.
I took my cue from history because only from history can one learn something. We learn by mistake, and if we can avoid some of the mistakes already happened in the past, it is definitely better than to suffer them first hand.
History has transmitted to us intact the greatest truth linked to vocal teaching: "those who know how to breathe and syllable well will know how to sing well". This ancient wisdom already has an excellent reading key: the voice is only one. The voice you use to speak and the voice you use to sing are the same things. If you are capable of singing well, you are also capable of giving speeches. If you become a good speaker, you can also become a good singer. Returning to the practical aspect, there can be no vocal coach who claims to be good at teaching how to give a speech and who is not capable of singing. Likewise, there can be no one who claims to know how to teach singing and who is not able to speak in public or, even worse, shows a voice full of defects in pronunciation or with an accent.
Another great truth that has reached us intact is that "a beautiful voice, could nothing without regular study". That is, even if it exists that thing called "talent", this is only a small advantage at the starting line. A person who has less talent but more determination in the learning process can easily overcome someone more talented but not very resolute. This is true in all areas of life, from running the 400 meters to engaging an audience of 10,000 people.
Clearly, these "historical" sentences are very beautiful and still valuable today, but we must not forget that they were linked to the world of singing, the only form of vocal training of that era, and the resulting idea of singing.
In those days, in fact, only Opera existed, or lyrical singing, a discipline that still today has as its golden rule the need to "strip the voice of all its agility, to make it equal to a perfect musical instrument".
This statement, however, is still present today and used by many vocal coaches, even for purposes other than the opera singing! My many battles against this bad teaching are now well known, but my desire to offer other pearls of wisdom has not changed. The very idea of stripping the human voice of its ability to express emotions and create subtle nuances is something I find despicable. To make a comparison, it's a bit like the idea of taking a photographic image and transforming it into a "reduced" version of only 24 colors, voluntarily eliminating all the infinite intermediate shades. Clearly, the image will still be understandable, even enjoyable, but 99% of the information present will inevitably have been destroyed forever.
To give you a better view of this example, look at these images: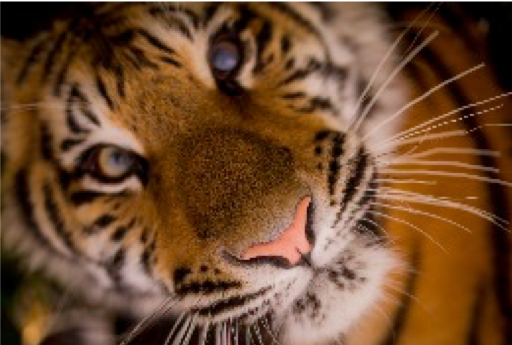 Original image, with millions of colors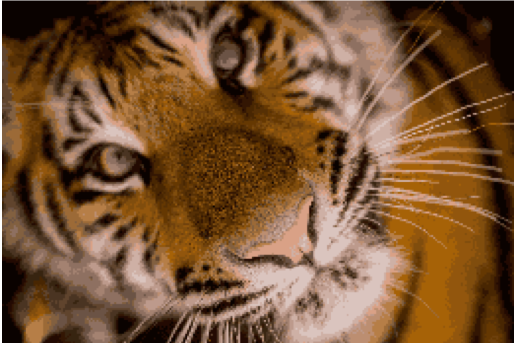 Processed image, with only 24 colors
We grant everyone the opportunity to start with a first Voice Assessment session. It will not be required to sing to complete the meeting, which will take place online with Mylena Vocal Coach.

She will put all her 30+ years of international experience at your service, something no other Top Vocal Coach offers.

Afterwards, if you desire, you can begin with tailored vocal coaching sessions to address what you identified with Mylena or, if you prefer, with a certified Inborn Voice trainer.

Mylena Vocal Coach on the media:
Any questions? Ask Mylena Vocal Coach!
Do you want to learn how to sing or express your emotions?
Do you want to improve your range with private lessons, classes, or do you have any questions?
Fill out and submit the form!